As I am filing away notes and books, reveling in the ambiance of the 10th Anniversary to our, the David R. Collins Writers' Conference, I can't help but feel nostalgic. I remember each year, the work that needed to be done, and the friends we have made along the way. The Midwest Writing Center has lived the mission: Fostering Appreciation for the Written Word, Educating, and Supporting Its Creators. I contemplate this sentence. Yes, MWC educates the literary creator and it also supports, by creating a community of creators. We are of different backgrounds, education, age, and genres. There is a support and understanding that connect those who have the writing passion. We feel the pain of each other's losses and feel the excitement of each other's wins. What a special gift.
As I pack the books and read each author's name and the anthologies that hold many, it is hard not to feel proud for those that MWC Press has printed. I picked up, The Canopy by Sandra Marchetti, winner of the 2011 Mississippi Valley Poetry Chapbook Regional Competition and read through her poem, Afternoon Reading. Words slip-/ swim through the eyes/ of other writers' loves./ I hear them talk/ and we are darkened/ in the fleece of their pages. Her words sing. I feel honored she won and MWC Press published her first book.
I remember meeting Sandra, at this conference, a few years ago and how she instantly became part of our community. Then my thoughts traveled to her next book, A Detail in the Landscape, and her broadside hanging above my desk. Her full length poetry collection, Confluence, also has earned a prominent place on my library shelves due to lines she has composed; Rose the ground where you are/ mapped, flat and free, beneath/ this sky, this new sea, taken from her poem Autumn Damask.
MWC is truly blessed to have a wealth of experience, knowledge, and talent in our community of writers. I had the opportunity to visit with Sandra Marchetti, congratulating her on the release of Confluence. During our visit and interview, she expressed her heartfelt and natural teaching ability to pass on her knowledge to us.
How did winning the MWC Chapbook contest help your career?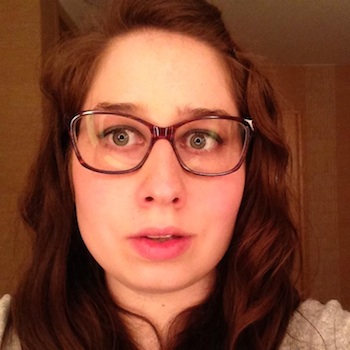 First of all, thanks so much for this interview. This is a great question. Winning the contest was a tremendous boon for me. It came at a time in my life where I wasn't publishing all that consistently, though I was trying. In 2012, when I won, I had a full-length manuscript of poems I was shopping to a bunch of disinterested publishers. Putting a condensed version of that book together and having it published by MWC Press as The Canopy helped me to realize there are stepping stones in the career of a poet. I was really ready when The Canopy arrived, but I probably wasn't ready for a full-length collection to come out then. MWC Press guided me every step of the way, and showed me how a small press should treat its authors–they publicized and sold the book, invited me to do events, and celebrated my accomplishment. After winning the prize, I learned much more about literary citizenship, indie book publishing, and my community of readers.
How has MWC and the networking of authors through MWC community influenced your career?
I will always thank MWC for turning me on to many of my readers for the first time (and turning them on to me!). Of course, the folks who chose and published the book were extremely gracious, but much of the network I now have in place because of MWC consists of those who bought and read the book. This group is sort of akin to a musician who you really love–each time he/she releases an album, you just have to rush out and buy it. My dedicated readers make me feel like that musician. Even if they are relatively few in number, each book I publish seems to be something they are excited to receive. It is a gift I am inexpressibly grateful for. Most of those readers are authors themselves, which makes this all the more satisfying. In turn, I've tried to help these folks with their work in small or large ways, too.
What did you learn from winning the MWC Chapbook contest? How did you apply what you learned to advance your writing?
I learned how to structure a manuscript successfully. Before assembling The Canopy, I hadn't had much success creating a book of poems that really hung together. The Canopy, in microcosm, showed me how poetry books work. And its publication was a confidence boost to just keep going. As publishing writers, we face so much rejection. Getting a "yes" and being told I "won" something kept me going for a couple of years–enough time to get a "yes" on my next book. That encouragement is invaluable. We all say we'd keep writing even if no one asked us to, but it's not always that easy. Thankfully, MWC didn't let me languish in the dark.
 Confluence, What was your process of getting this book into publication?
The process was a tough one. I sent Confluence, assembled even before The Canopy, to contests and presses for over four years. I had to feel out what press might be interested, and in the beginning I wasn't good at this. As many young authors do, I carpet bombed any publisher that mentioned they were reading manuscripts. I learned to choose a press carefully, based on some key factors–"Are they publishing authors I like reading?"; "Do the books look nice and are they marketed well?"; "Does the press seem accessible, friendly, and easy to work with?"–but it took years for me to realize I had to thoroughly suss out these answers. And thus, after maybe five dozen rejections, I found a publisher for Confluence in late 2013. However, even after all of my research, the press acted quite distant, held onto the book for a while (over a year and a half), and eventually shuttered. Fortunately, Erin Elizabeth Smith, publisher at Sundress, mentioned her interest in the book and I sent it off to her. This wouldn't have been possible a year or two earlier, but thanks to the network I was able to build after The Canopy's release, I found some great help. Erin was more than happy to put her superhero cape on and save the day. I was really lucky.
How did you/do you select the poems to include in a chapbook or full collection?    (this question is asked a lot at our poetry events)
I am really not a prolific writer but I do, like all of us, have my obsessions. So, out of the 65-70 or so poems I wrote between 2008-2013, 55 of them made it into Confluence. All of these poems deal with a cluster of themes: love, landscape, distance, and the senses. 15 of those 65-70 poems went into The Canopy as well, as there is significant overlap between the two books. The 15 I chose for The Canopy mostly have to do with weather and weathering, and the difference between living outside and inside the walls. Chapbooks need to be more tightly knit together than a full-length poetry collection, for the most part. Even though a narrative arc, in some ways, seems required for any collection of poems (presses aren't really publishing books of disconnected occasional poems anymore) a chapbook seems to have even more a story to share. Chapbooks are intended to be read in one sitting, and if they are to be successful, they must hold our attention. Thus, I'd suggest (and I have done this myself) for poets to express in words (maybe in a journal entry or in a conversation with a fellow poet who will listen and ask good questions) how their poems play off of each other and what motifs they might have in common. Figure that list out, and you'll know more about what you want the book to say. Once that vision is in your mind, picking the poems and shaping the collection becomes a bit more focused.
Marketing; any advice?
My best advice is that authors should not be afraid to market themselves and publicize their work. I see so many authors who are embarrassed to share their publications when they are released. It's important to take that additional step on social media and elsewhere so that folks know how to find you and your work. Instead of thinking of marketing as self-serving, I encourage folks to look at marketing as "finding your readers" rather than "trying to sell books." You can only find your audience if you go looking for them. Make a personal connection with as many of your readers as you can. Try to personalize their experience with you. Get to know their interests and if they are writers, their work. Yelling from a street corner, "Buy my book!" isn't going to do it. If done well, marketing to your fans becomes more like cultivating a good relationship rather than something corporatist or self-seeking.
You have many accomplishments in your writing career. What is next? What do you want to achieve? What dreams are you chasing?
There are plenty! One is that I'd like to get another full-length collection published within the next 3-5 years. As I mentioned before, I'm not prolific, but I'm working on two projects right now and I'd like to see one of them realized before I turn 35 (it seems like a long ways off, but life gets in the way!). Also, there is one top shelf magazine, in particular, that I'm trying to crack. I've had many personal rejections from the editor and I'm hoping one day to see my "name in lights" there. Also, I'm constantly searching to see where my style will go next–I am looking to achieve, through reading new poets and writing (in poetry and in other genres), the next level of my voice.
What advice can you give to the new poet/writer striving for their first publication?
Whatever magazine you can get ahold of, read it. Most magazines tell you to read their issues before you submit. That's a good idea, but not always practical if the magazine is in print. If you have some magazines at hand, or have favorite online literary magazines you read, find writers that you like and look at their biographies. Where are they publishing? Is their work similar to yours? Maybe you should subscribe to those particular journals, or send them some work. Also, my other advice is to tune your own voice. I was always really uncomfortable in creative writing workshops. It took me finishing school, absorbing all of the reading I did during my MFA, and putting it into practice on my own to find my style. So, don't worry about everyone's opinion, just the opinions of the people you respect, and namely your own, when gauging your work.
If you are interested in purchasing The Canopy, look to MWC. Confluence is available at Barnes and Noble in Davenport and Sundress Publications website.